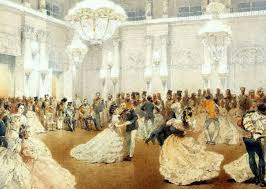 Rod Liddle at the Speccie has gone all Dan Brown and reckons he's cracked the UKIP code….it's a London thing…
 I suspect that the real pull of Ukip in England is that the party, and Mr Farage particularly, are seen as a corrective to the vapid, flaccid, spineless, politically correct and wholly London-centric mitherings of what, until May next year, we must call the main three parties.
I do love it when media hacks and TV pundits who know frack all about UKIP and its 40,000+ members pontificate about the motives of its supporters and why it is rising in the polls. Fact is these scribblers and prattlers have long lists of contacts in the lobby and among the bright young things at party HQ (whose parents they know from their own Oxbridge days)…they are all constantly networking, sharing gossip and swapping nannies.
UKIP leadership cadres simply do not move in these circles and, until a couple of years ago, were, at best, politely ignored or, more often, treated with contempt by these hacks. Even today, like their political contacts in the three main parties they cannot bring themselves to contemplate the possibility that the tectonic plates have shifted. Come "real politics" next May they are convinced that UKIP will fade away and once again North London dinner parties will be where it's all happening. – so why bother to cultivate any UKIP contacts?
Hence the tendency to treat the party in a similar way to those newly discovered tribes from the depths of the Amazonian forest. There are a few photos published in the Daily Mail alongside a report big on hype and short on facts, a brief flurry of media interest that peters out after six days – and then the whole story just..evaporates.
I suppose it was a bit like that in St Petersburg in the last few months of 1916….