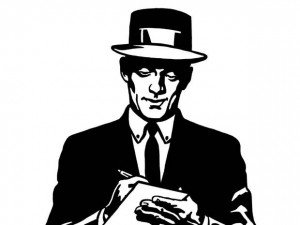 Interesting post at Conservative Woman by Nicholas Booth helpfully deflating the Al Murray balloon and – shock/horror – questioning his motives in claiming that he will be standing against Nigel Farage in Thanet South.
I doubt Al Murray (or his alter ego, The Pub Landlord) will be doing any door stepping in the constituency but, if he did, what sort of returns would he get? How likely is it that even one householder would suddenly be convinced that Ed Miliband is the best man to bat for Britain on the international stage? So, what can Al Murray's motivation be?

Here's some news just in. His publisher – Random House Penguin – is launching a new Al Murray product to coincide with the election publicity campaign. Given the long gestation period of a book, this must have been months in planning.
Murray is a moderately amusing one trick pony entertainer. His background, of course, is very "posh" but, unlike James Blunt, he covers his origins up with with a mockney accent (in character, natch) and has fashionable liberal/left views. Above all his alter ego is constructed to caricature and demonise the white van men. Thus, naturally, he escaped the sneers of Chris Bryant re posh boys/girls dominating our cultural scene.
While he remained merely a marginal showbiz celeb very few of us gave him any thought. But the move into "politics", while probably a very shrewd PR move by his managers and agents in terms of media coverage, has made him a legitimate target for criticism – and he doesn't like it. A man who makes belittling and embarrassing individual members of his audience a big part of his act appeared to be very sensitive to such slings and arrows when they were fired at him on Twitter (see @almurray) complaining of name calling etc.
For people like Murray satire is very much a one way street…
But the prize for the biggest Murray blooper must go to former left wing Daily Mirror hack Tom McTague, now slumming at at the Mail. After a well researched in depth investigation into UKIP ace reporter Tom came out with this gem about Farage
His election bid was also dealt a blow after stand-up comic Al Murray announced he would stand against Mr Farage as his TV character 'The Pub Landlord'.
I'm sure the man who duffed up Nick Clegg and is making both Labour and the Tories very nervous is shaking with fear at McTague's revelations….