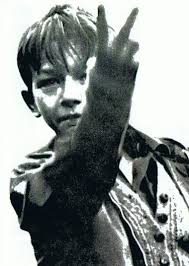 What is it with the Telegraph and UKIP? You would think that an anti EU, small government, low tax party standing firmly for stricter immigration controls yet free of the racist, corporate state baggage of the BNP would merit a certain degree of sympathy from a broadsheet that has always been the standard bearer of middle class conservative values. Yet over the last few months the resident political "pundits" have unleashed a constant stream of bile directed at the party in general and its leader, Nigel Farage, in particular.
Is it possible that there is a daily conference with Messrs Brogan, Wigmore, Kirkup, Hodges, Martin and Young in which they giggle like crazy as they encourage each other to deliver as much vitriol, innuendo and half truths about UKIP & Farage as possible? Surely that thought is just a flight of fancy…..surely….
Yesterday Iain Martin posted a piece on the storm battering David Cameron and Maria Miller, his Minister of Culture, over her expenses claims. A scandal the Tories need like a hole in the head, he claimed – and then proceeded to use it as a hook for an attack on UKIP.
After months of the DT over egging sundry UKIP "scandals" Martin feared that Farage might seek to capitalise on the Miller/Cameron affair. This is so unfair, said he, because UKIP scandals are ignored….UKIP is Teflon. Martin conveniently "forgets" that the so called UKIP "scandals" have been bigged up, in fact,  by the DT (via CCHQ?) in the face of UKIP's post Eastleigh (and sustained) polling performance.
I wonder why?
Then James Kirkup (fresh from "proving" that Clegg actually "won" the EU debate with Farage) needing to fill up a column with a few hundred words but clearly suffering from Writer's Block, decides he might as well follow the DT editorial line and sneer at Farage through the prism of "Game of Thrones"
So, just when you think the DT "pundits" cannot sink any lower in their systematic attempts to undermine UKIP – and those who either support him or, at the least, feel he has something significant to say – the bar is pushed further down and more drivel is spread around.
Memo to the DT pundits. UKIP is not just Nigel Farage….it has 34,000 members, of whom 20,000 have joined within the last two years or so. Astonishingly most Ukippers don't slavishly agree with Farage over everything he does or says….we tend to be ornery souls with a fairly cynical view of human nature. But, as with Mrs Thatcher, we are more inclined to give him the benefit of the doubt because he is going in the same direction as us
Would it be too much to ask of the DT pundits that we would appreciate a modicum of balance and some evidence that they have used some shoe leather and left Westminster/Notting Hill/Islington to actually talk with a range of UKIP members?
Once upon a time that would have been called "journalism"…..