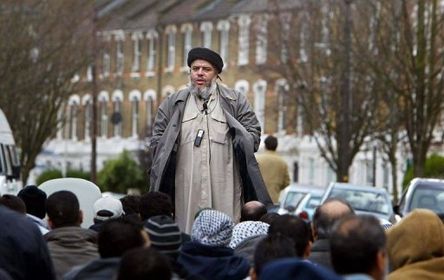 The Queen wanted to know why Abu Hamza was allowed to remain in the UK spewing his hate for this country while being subsidised by taxpayers.
"She spoke to the home secretary at the time and said, surely this man must have broken some laws. Why is he still at large? He was conducting these radical activities and he called Britain a toilet. He was incredibly anti-British and yet he was sucking up money from this country for a long time. He was a huge embarrassment to Muslims, who condemned him."
So do we ma'am, so do we.
Well now even the grand panjandrums at the highest level of the European court have told us it's OK to extradite him to the USA.
How kind of them.
Now all the lawyers are happy (and richer), the bleeding hearts cannot accuse us of ignoring the bar of world opinion, the race relations/human rights lobby must grit their teeth and pretend to be content and this vile, revolting quivering jelly of hatred and venom is on his way to America to face his accusers in court.
Except not yet
The European Court has now ruled that these men can be extradited as well, but the Home Office can only say it will happen "as soon as possible" at some unspecified point in the future.
Why the hell do we have to wait? Why can't he be placed on a plane tomorrow and flown across the Atlantic? Isn't there anybody in this government with a spine?
On second thoughts that's a stupid question. The spine was removed from our government on November 28th 1990 and has never been replaced.
No wonder these extremists despise us…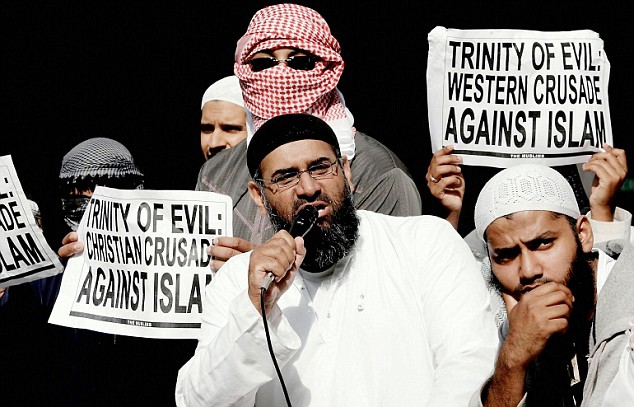 ….and what sort of signal does it give to those many British Muslims who are battling to show that they can maintain their faith and remain true and loyal citizens of the UK?
But of course there's nothing new about the spinelessness of western governments…