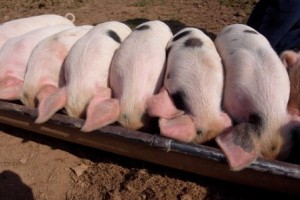 For just a few days after the No victory in the Scottish referendum last September there was much talk of the need to "do something" about England.
The prime minister promised a devolution revolution across Great Britain, including votes on English issues by English MPs at Westminster, as he hailed Scotland's decision to remain inside the UK.
Polling data appears to indicate that "English votes on English issues" has the support of a clear majority of the people of England. How that could be done is obviously a matter of opinion. My own view would be relatively cheap and cheerful…no separate English Parliament providing yet another gravy train for politician and civil servants. Instead, when debating and voting on matters pertaining to England only (e g education, health) the Commons sits as a committee of English MPs only, excluding Scottish and, maybe, Welsh and Northern Ireland MPs.
Simples…
Except that, suddenly, the Labour Party began to get nervous. Tapping their calculators brought forward the unappealing prospect of taking out 59 Scottish MPs from those "English votes"…hardly any of them conservative.
So the rhetoric began to change and devolving powers to "the regions" became the mantra – and you can see why. Not only could the boundaries of some of these "regions" be gerrymandered to fit the core Labour tribal vote but there would be plenty of new troughs for political and bureaucratic snouts to gorge themselves on taxpayer funded goodies.
Naturally they roped in their left wing allies at the BBC who sent Mark Easton to do a series of vox pops. He wrote an interesting post on the history of local government in England but but he framed the discussion with a subtle  piece of subliminal propaganda
Calls for English devolution raise a thorny but age-old question – how might England be broken up into regions?
Notice how with one of the findings of the BBC poll
Some 80% of people in England support having more powers devolved to local areas, a poll on devolution commissioned by the BBC has suggested.
"local areas" has suddenly morphed into "regions"
Now nobody would deny that there are some issues which justify some form of regional strategy (transport comes straight to mind) but there is no reason why existing local authorities cannot be involved alongside Westminster and other interested parties. To set up a completely new  layer of administration providing outwork for even more politicians and bureaucrats smells of only one thing..
Another Gravy Train – paid for by us….