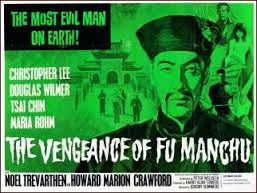 Well the state visit of Chinese President Xi Jinping to Britain certainly provided an opportunity for some stern finger wagging by a bunch of people who sometimes gave the impression that the sun has not yet set on the British Empire.  They were determined to imply that there were still one or two things that Johnny Foreigner could learn so that he could become a decent chap.
….for too many in the UK, our burgeoning relationship with China is not an economic opportunity. It's a moralising opportunity, a chance to spruce up Britain's long-faded sense of imperial superiority, a chance to puff their pigeon chests out and reprimand China with a 'look here, old boy, this human-rights stuff is just not on'. The political and media focus has not been on the benefits – economic and, yes, non-economic – of China's largesse; it's been on Britain's sense of itself, its role in the world, its do-gooding obligations.
Jeremy Corbyn got in on the act, of course, needing to tell the President, face to face, that things in China were still, simply not good enough. Rather strange for someone of Corbyn's age and political lineage to follow that path, however, since it was his generation on the late 60s and 70s who were waving little red books and wearing Mao suits. They watched Felix Greene's rosy hued documentaries describing a workers paradise and wanted the same thing here and now in Britain (conveniently ignoring the mass murders, the labour camps and engineered famines and the sheer bloody incompetence of the communist regime.)
So what changed to turn China into a pariah state for the left?
Capitalism…
The party retained its political grip on government – but the economy was privatised. Wages rose, standards of living improved by leaps and bounds and China became…prosperous and therefore, in the eyes of the left, a bit dirty….
Hence the need for a few lectures to President Xi Jinping which seemed to me a tad tiresome. I was beginning to believe that I was the only one who thought that all this China bashing was just the standard moralising cant beloved of those who get a buzz from gesture politics. How dare the Chinese transform themselves from economic basket case to business super power in just one generation without the aid of Bob Geldof and a whole regiment of concerned bleeding heart NGOs.
But then I read this
 "But the problem with using a 'distasteful foreign regime', and endlessly citing China's 'appalling human-rights record', in order to demonstrate and claw back some ersatz moral superiority, some specious sense of national, global purpose, is that it necessarily entails demonising China. It rests on the creation of an evil-doing other, a China that needs to be corrected by its moral betters. Today's China-bashers pay lip service to the development that has dragged nearly half-a-billion Chinese out of poverty, that has transformed billions of lives, that has laid the foundations for an increasingly prosperous future. But it's just that – lip service. Their main concern is to use China to boost Britain's long-flagging sense of purpose, to affirm some vague moral role that Britain supposedly plays on the world stage."
Good stuff indeed from Tim Black at Spiked! Yet there is something else about all this fuss which I find jarring. The more one thinks about it isn't there a tinge of racism in all this… posturing? Fu Manchu. the "Yellow Peril" and all that? Anger that even the saintly Jeremy was forced to wear a white tie and hobnob with a bunch of "feudal relics" in order to pleasure a latter day Genghis Khan….and his wife!!!! For once the readers of the Telegraph and the Guardian were spluttering with rage into their porridge/muesli over this humiliation.
It's as if the inscrutable Chinese have changed the script. Non Europeans have a place in the chattering class scheme of things. They must be seen as "victims" who showbiz celebs tell us we need to help by digging deep into our pockets. But the Chinese have turned the table. They are coming to us with money to invest.
They have made the biggest mistake of all.
They have become…..uppity….