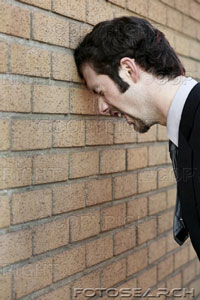 The BBC lost no time in pimping the foiling of the Yemeni Underwear bomber plot.
The US has foiled a plot by al-Qaeda in the Arabian Peninsula to detonate an upgraded version of the failed 2009 "underwear bomb", US officials say.
Quotes followed from Sec of Defence Leon Panetta and Sec of State Hilarry Clinton
"These terrorists keep trying. They keep trying to devise more and more perverse and terrible ways to kill innocent people,"
Full marks to all those involved in the uncovering of this AQAP (al-Qaeda in the Arabian Peninsula) terrorist attempt to blow up a plane. The US media really went to town on the story with wall to wall coverage in what became a clearly orchestrated valediction of President Obama's record in the war on terror – and remember, it's Presidential election year.
First the celebration of the anniversary of OBL's termination, now this…."tough on terrorism, tough on the causes of terrorism"
As the UK arm of Obama's re-election campaign naturally the BBC went deepthroat on the story. Except, as the days went by, it became clearer that this was much more of a Saudi/UK operation than a CIA coup.
The Guardian has learned from Saudi sources that the agent was not a Saudi national as was widely reported, but a Yemeni. He was born in Saudi Arabia, in the port city of Jeddah, and then studied and worked in the UK, where he acquired a British passport
The Saudi's recruited him for their own security service and almost certainly kept the UK's MI6 in the loop. However the Obama administration's boastful publicity has probably made AQAP more aware of the threat from double agents. Experienced US intelligence operatives were certainly not impressed
Mike Scheur, the former head of the CIA's Bin Laden unit, said the leaking about the nuts and bolts of British involvement was despicable and would make a repeat of the operation difficult. "MI6 should be as angry as hell………………………..this is really tragic," Scheur said.
He added: "Any information disclosed is too much information. This does seem to be a tawdry political thing."
Sorry, Mr Scheur, you obviously haven't grasped the fact that the item at the top of the agenda was not the need to protect an existing network – it was to create a useful 2/3 day "shining moment" to maintain Obama's re-election campaign. Kudos to the the left wing UK Guardian for posting this – to date nothing on these lines has appeared in the BBC website; indeed I wonder how much of it has been picked up by the msm in America. One thing is certain, however, if this had happened under President Bush the Beeb would have been in full Bush derangement mode.
Meanwhile, as Obama, Clinton and Panetta bask before the adulation of the media elite, British, American and Saudi agents must be bashing their heads against office walls in frustration…
….and doubtless, somewhere in Yemen, men and women are screaming in agony as they are tortured by AQAP "specialists" tracking down moles. But, as they and their families die, bleeding and broken, they must find comfort that they died for a higher cause – a nice spread of Obama boosting coverage in the New York Times and, naturally, the BBC…