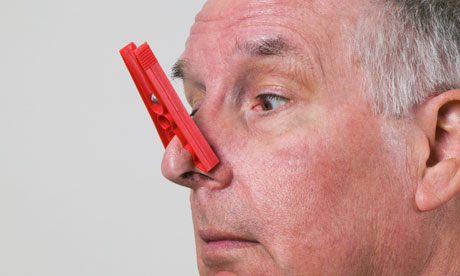 Fascinating civil war broke out at Hot Air over a Jazz Shaw post taking House Speaker John Boehner to task for suggesting the November election will really be a referendum on President Obama rather than an endorsement (or otherwise) of Mitt Romney.
Aside from Romney's "friends, relatives and fellow Mormons," Boehner said, most people will be motivated to vote for him in opposition to Obama.
The Ohio Republican made the remarks when an unidentified woman asked during a question-and-answer session: "Can you make me love Mitt Romney?"
"No," Boehner said. "Listen, we're just politicians. I wasn't elected to play God. The American people probably aren't going to fall in love with Mitt Romney. I'll tell you this: 95 percent of the people that show up to vote in November are going to show up in that voting booth, and they are going to vote for or against Barack Obama.
Opinon seemed evenly divided over whether Boehner was to be congratulated on his honesty or condemned for rocking the GOP boat. But soon one or two posters were declaring that Romney was not only the best thing since sliced bread but would also become Reagan 2 once he got to the White House.
Funny thing is, until the last registration, although there were partisan voices for Palin, Cain, Santorum, Perry etc the general view appeared to be that, far from being another Reagan, Romney was McCain 2 – a stodgy, uninspiring choice who could only be voted for with a peg affixed to one's nose.
Strangely enough, however,since the most recent registration voices have appeared ascribing Zeus like qualities to a man previously despised for his Romneycare past, his flip flopping on key issues and his failure to stand for re-election as governor of Massachusetts……
But the post of the day came from someone who felt that Boehner had been hoist with his own petard and had no sympathy for his oddly timed whinge
Yeah, John, I wanted to vote FOR someone, someone I agreed with on 90% of the issues, someone I trust to at least fight for the reforms this country needs, someone to make me believe in the promise of America again. Sadly she decided not to run because she knew the deck was stacked against her because you and your ilk never would have her back and would work against her every step of the way. So I am left with Mittoast. And yes, John, I will be among the 95% that is going to be a good little solider, eat my gruel and vote against Obamao. But my vote won't be FOR something. So John, don't count on getting either my money or time. Those go for the things I am FOR.
Ouch….I hope that hurt…..