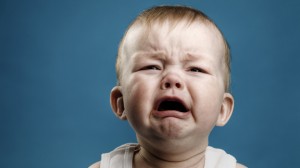 You couldn't make it up. Dan Hodges, the hack who resigned from the Labour Party a year or so back, breathes hellfire on those who have recently joined the Labour Party to take part in the current leadership election. Shocked by the fact that his recent broadsides have failed to break the Corbyn surge the man who spent three years demonising UKIP and its members has now thrown his toys out of the pram because he and his ilk are being demonised by Corbyn's supporters.
Hodges talks as if he is a wise old political bird with a swathe of experiences on the doorstep, in committee rooms and the corridors of power.
He isn't.
He was a trade union official – but unlike Alan Johnson he wasn't a worker who over the years rose from the shop floor to elected office. He cut his teeth as an office boy for a Labour MP who also happened to be a wealthy showbiz celeb – and his mum. She then pulled strings to get him a nice little number in a union. Later (probably again via mum) he discovered the world of "campaigning"…i.e shadowy little political think tanks with charitable status funded by private institutions and public money and he specialised in playing the race card.
With this background he managed to slide into the world of scribbling and was adopted by the DT as their latter day Sion Simon, a pet Labour hack. As a result he has morphed into that most worthless of creatures the "political commentator", a male Polly Filler who is tasked to put 1200 word into an empty space and generate click bait to give advertisers the impression that a failing rag has legions of readers.
Hodges on politics? Nah – I'd rather read Bryony Gordon on the importance of lip gloss in the game of getting a husband….
BTW….do read the comments underneath Dan's article – best collective take down ever!!!!!!