Look at the sea of Surriento,
what a treasure it is!
Even who has travelled all over the world,
he has never seen a sea like this one.
Look at these mermaids
that stare, amazed, at you,
that love you so much.
They would like to kiss you,
And you say: "I am leaving, goodbye."
You go away from my heart,
away from the land of love,
And you have the heart not to come back.
But please do not go away,
do not give me this pain.
Come back to Surriento,
let me live!
We did something romantic for our Ruby Wedding in 2007….all lovers should try to see Sorrento at least once. It's a fascinating town in itself and there is so much to explore in the surrounding area –a great place to visit…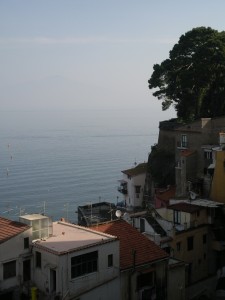 ….you can easily reach the Isle of Capri…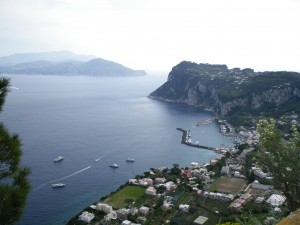 ….Naples…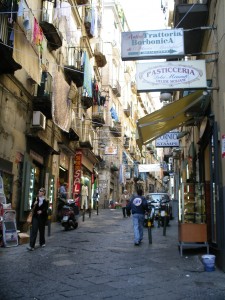 With the warning shadow of Vesuvius always there in the background…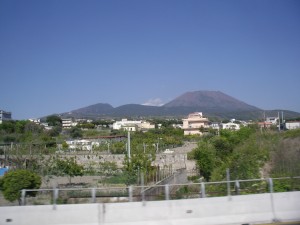 Alternatively you can look down on Naples from the volcano's summit…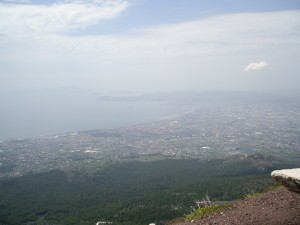 Then look into the crater…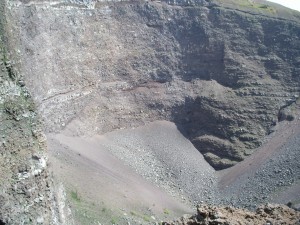 Pompeii reminds us of the power of Vesuvius..look what happened to this Roman…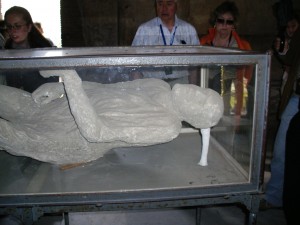 Perhaps he'd been walking along this street when he was caught by the eruption…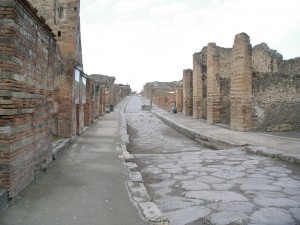 Nearby Herculaneum is even better preserved….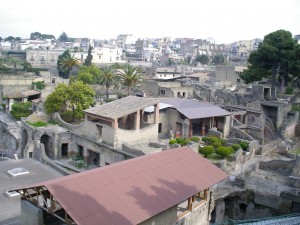 Of course from Sorrento you can also travel south to Amalfi..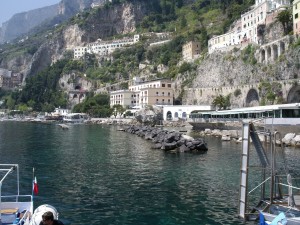 Then back to Sorrento to just sit and watch the seagulls…maybe even catch the eye of a mermaid…