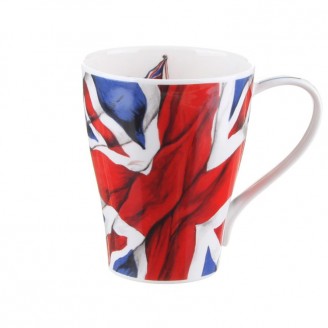 Since God clearly speaks English it is good to hear that Debenhams coffee shops will be knocking Johnny Foreigner down a peg or two by letting us order our caffeine buzz in the greatest language in the world.
A caffe latte is now called a "really, really milky coffee", while a cappuccino has become a "frothy coffee", and a caffe mocha has been changed to a "chocolate flavoured coffee". Black coffee has been replaced with "simple coffee, with or without milk", while an espresso is labelled "a shot of strong coffee".
No more fancy names like grande or venti either – it'll be those simple three letter words mug and cup.
I am so pleased. The arty farty Italian words were used to create a false air of sophistication – and keep out the poor who simply didn't have time to learn a poncey foreign language. To me those words always conjured up someone a little greasy and over excited and not to be trusted….
God Save the Queen!!!!!!!!