…if ever a mortal heard the voice of God it would be in a garden…
These days on the cusp between September and October have been gloriously sunny and warm so it seemed appropriate for us to take a wander around nearby Sheffield Park. With grassy slopes, peaceful lakes and sweeping trees it's a fitting memorial to the genius of Lancelot "Capability" Brown who originally laid it out 250 years ago.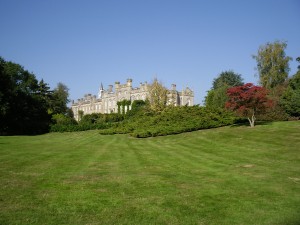 Brown and other pioneers of English 18th century garden design rejected the formal, geometric patterns of the French tradition, exemplified by Versailles. Instead they endeavoured to create an ideal landscape reflecting the English countryside.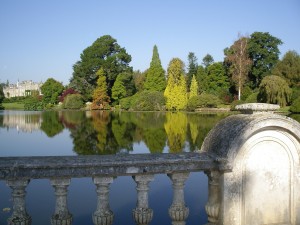 Rolling lawns, clumps of trees, all outlined against the sky and mirrored by the waters of lakes and pools, each one edged with paths and crossed by elegantly sculptured bridges….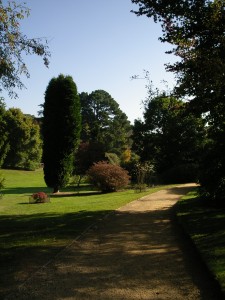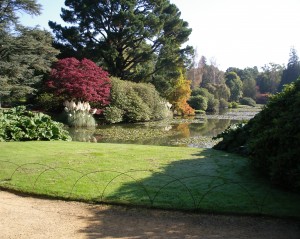 Brown likened his work to that of the poet.."Here I put a comma, there, when it's necessary to cut the view, I put a parenthesis; there I end it with a period and start on another theme."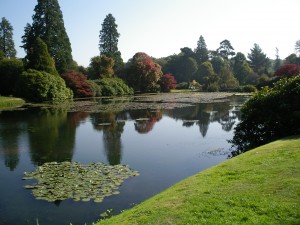 One key point to remember is that this could never be "instant" gardening….it had to be a vision that might take as long as fifty years to reach its final flourish.
He that plants trees loves others beside himself
A society grows great when old men plant trees whose shade they know they shall never sit in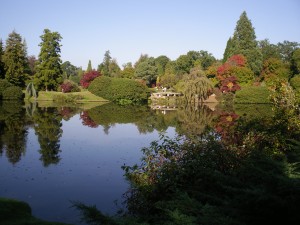 Over the years subsequent generations have developed the garden in sympathy with Brown's vision. On one edge is a path leading upwards….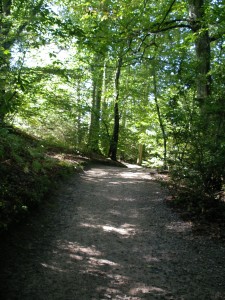 ….to a cricket pitch, laid out by a nineteenth century owner. Still the venue for rural enthusiasts to strive for local glory it also has an important place in the history of England's cricketing annals for hosting one of the earliest matches between England and Australia in 1884.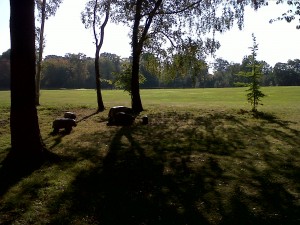 The photographer photographed….by my Blackberry…