Great day, today, cidering in Cornwall….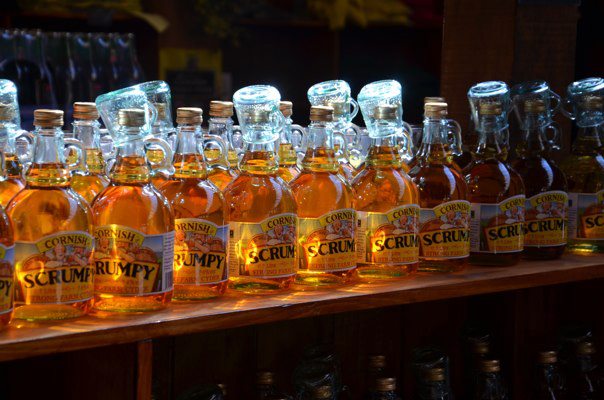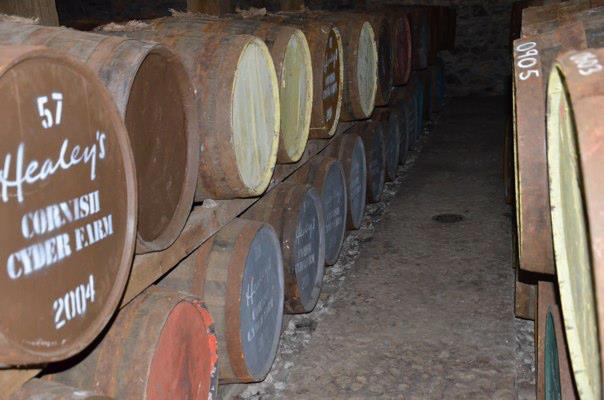 Cider, once widely drunk throughout England for centuries, virtually disappeared from pubs in the last half of the twentieth century. Recently it has been revived in a bastardised form as a fashionable Saturday night binge drink but, as with real ale, there has been a silent underground revolution spearheaded by small artisan producers like the Healeys.
Near Truro in Cornwall is their Cornish Cyder Farm, not just a great place to visit and learn about cider making (and drinking) but a heartwarming story of how a young couple turned a dream into a prosperous business by vision and sheer hard graft.
1980 David and Kay Healey open their first off-licence in Mevagissey
1986: The family buys a run-down farm with no electricity or water
1987: They start planting orchards
1990: Their Cornish Gold Cyder is first produced
1993: Their on-site farm shop opens in response to public demand
From the moment we turned the key in the door of our first off-licence, to dreaming of making our own hand-pressed cyder. From lovingly bringing a 150-year-old farm back to life, to coaxing our very own orchards into bloom then turning their fruit into world-beating drinks. From pouring our love of apples into jams and juices, to branching out and creating Cornwall's first brandy in over 300 years – we've always believed in thinking differently and striving for more. Where will it lead us next?
From basic Scrumpy to award winning Cornish Rattler and Cornish Whiskey (£175 a bottle) the Healey's make drinks for all tastes – and pockets
Here's a toast to the Healeys – and all the independent cider makers who are redefining the old adage – small is not only beautiful but hopefully profitable as well….