WHEN THE LENS OF WISHFUL THINKING TURNS HISTORY INTO MYTH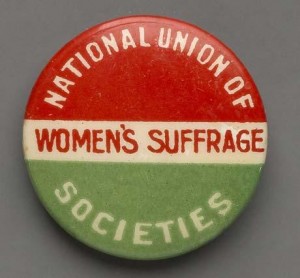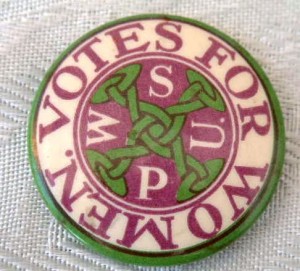 Much of the reporting about the centenary of the granting of votes to women has been strong on emotion and weak on historical facts. Most of the narrative has been about the "suffragettes" and their militancy, with various celebs and politicians decked out in purple, white and green, the WSPU (suffragette) colours.
In fact most of the heavy lifting for women's suffrage was done by Millicent Fawcett's "suffragists" (NUWSS) who favoured non violent campaigning. It could well be argued that it was the NUWSS effort that won the right to vote. Yet they (and their colours of red.white and green) have today been overshadowed by the Pankhursts and the suffragettes.
Curiously enough the NUWSS was a tad more left wing than the suffragettes. The WSPU abandoned action in 1914 and fully supported WW1. Although Fawcett also supported the war she had to be more circumspect because many of her members were pacifists. Nevertheless today even left wingers were decked out in purple white and green when they should have been red, white and green.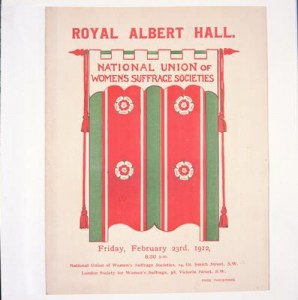 Maybe the passionate grandstanding of the suffragettes has a greater resonance with 21st century culture than the equally determined but less theatrical behaviour of the suffragists. However, although the current commemorations focus, quite rightly, on women gaining the right to vote and the democrat in me celebrates that landmark, the historian in me does get irritated when facts get….massaged…..
"The failure of a second bill in 1867 led to the formation of the National Society for Women's Suffrage in Manchester, gradually joined by numerous other branches around the country, which were united in 1897 in the National Union of Women's Suffrage Societies. The suffragists of the NUWSS were many more in number than the militants who in 1903 set up the WSPU (Women's Social and Political Union) and adopted direct militant action as tactics. By 1914 the NUWSS had 50,000 members, the WSPU 5,000. The NUWSS retained their focus on peaceful campaigning: petitioning, demonstrating, writing, speaking and teaching, organising and lobbying in favour of the vote. Many of them saw the violent tactics of the suffragettes as bringing the movement and the credibility of women as aspiring responsible members of political society into disrepute and compromising the female values which they argued were needed in government and society and which necessitated that women should have a vote."