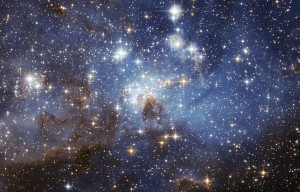 Nobody can deny that the last two weeks have not exactly been been the greatest for UKIP as we shot ourselves in the foot over Nigels "unresignation", the dispute over Short money and some loose tongues  It was a gift to our enemies in the media (especially at the Telegraph and Mail) and we simply have to bite the bullet until it becomes yesterday's news and the inevitable Tory "failure to deliver" starts to hit the headlines.
In the meantime UKIP must continue with the process of establishing a lean, mean and professional party apparatus if it wants to shift up a gear and capture those extra six million votes that would transform it into a serious political force. Nigel is perfectly aware of his own strengths and weaknesses and the need to establish a more collegiate approach to leadership so that it becomes Team UKIP rather than Team Farage but he was probably justified in cracking some heads together to restore order.
Fortunately over the last year or two we have built up an impressive cadre of activists – Paul Nuttall, Diane James, Suzanne Evans, Steven Woolfe (and yes..Patrick O'Flynn) all come to mind but there are others. They have proved to be able advocates and staunch defenders both on TV and radio and have taken a lot of the strain from Nigel Farage's shoulders
But, despite the unwanted media attention, we must not forget that nearly 4m voters supported UKIP candidates in the general election, we have one MP and hundreds of local councillors – and the control of one council. The party is putting down roots but it is still a fragile plant. Consolidation must be the priority for the next year or two, not just at HQ but also at branch level. We need to encourage all our members to play an active role in their local branches and develop a seeding policy to set up new branches in fallow areas.
Above all we must ensure that we keep hold of those 4m voters and attract another 6m by 2020 – or, how about this, in terms of percentages…25% of the votes by 2020, 50% by 2025. Let's call it UKIP's 25/50 plan.
A fantasy – well anyone who said in 2010 that UKIP would get nearly 13% of the turnout in 2015 would have been sectioned so why not reach for the stars?