In 2004 Paul Bristow and his wife Thea didn't have much money. They lived in a modest house near Torquay in Devon and had fairly low paid jobs – he worked in a zoo, she in a souvenir business. But the father of three didn't bear grudges for any of that. Indeed he and his wife had organised the local scout troop for twenty years in the belief that being part of a community meant giving something back.
His one concession to his own pleasure was to go regularly to watch his local football team, Torquay United, a lowly under achieving club in the nether reaches of the professional leagues, in their consistently doomed attempts to break through into the higher divisions.
One day Thea came home and told Paul she was almost certainly facing redundancy.
The next day they won £15 million in the National Lottery.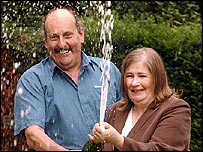 They then rented a cheap trailer in a seaside resort in neighbouring Cornwall and gave themselves a week to ponder their future actions.
When they got back they paid a builder to put a new roof on their garage. They had some new carpets fitted in some of their rooms. They replaced some of their furniture. They refurbished their bathroom.
Then they paid half a million pounds to take their entire scout troop for a two week all expenses paid trip to explore British Columbia.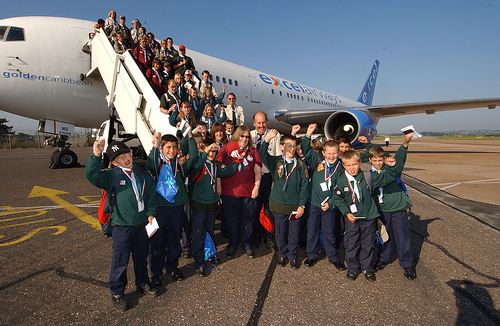 A year or so later they paid for a similar trip to Austria.
He heard that neighbours were worried that nearby woodland was going to be ripped out by property developers. So he spent £100,000 buying the site so it could remain untouched.
And when he heard that his beloved Torquay United was about to be put into liquidation he led a consortium which took over the club and revived its fortunes.
This week Paul, aged 59, died of a heart attack
I went to his scout group, he was a lovely man and so generous to all of us, not only did I know him as a leader but as a great family friend

Thank you   RIP Paul Bristow x
So sad he died so young. But then I guess a man like Paul Bristow would see things from a different angle – thinking he was incredibly lucky to be able to use his good fortune to help others.
Thank God for people like Paul and Thea Bristow…