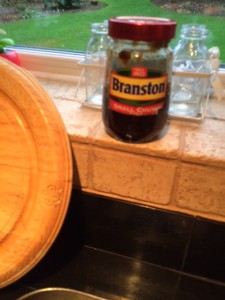 It was one of those free seminars organised in a hotel by a pair of spivs financial advisors who desperately wanted us to invest our spare cash and mortgage our future via a crap financial product (aka "golden opportunity") that gave minimal return but carried eye watering charges. Still there was free wine and a few nibbles so what the hell…
As the pinstripe suited spivs droned on the combined effect of central heating and generous helpings of cheap plonk began to drift me towards the arms of Lethe.  As my eyelids drooped I caught the phrase "diversify your portfolio" wafting over me from spiv #2 – then woke with a start at the sound of a different voice
It was Mr Geezer. That was not his real name…. he was Mick…or was it Vic…or maybe Rick? Anyway, before the meeting began he told the rest of us he was "something in Door Furniture" and could obviously solve all our hinge or letterbox problems with one sweep of a cordless drill and a few screws in conjunction with his loud Croydon accent and full frontal verbal assault.
"Yeah – diversify. That's what I'm gonna do when I've saturated the Coulsdon/Purley door furniture market…leaving the boy to deal with that while I build up Garden Lighting"
By now spiv #2 was eager to get back into once in a lifetime investment plans but the global ambitions of Mr Geezer sparked our interest – probably in the same way as King Ferdinand's attention was caught in the middle of Christopher Columbus's pitch about the westward route to the Spice Islands.
"But isn't Garden Lighting a bit of a jump from Door Furniture" inquired some timid soul (clearly frightened of falling off the edge of the world)
"Nah" said Mr G with a note of contempt "if Richard Branson can make a fortune in pickle and then set up an airline what's to worry about?"
None of us had the heart….