Neil Hamilton has just stood down from Ukip selection in Basildon S & endorsed local cllr Kerri Smith, reinstated by HQ as contender today

— Michael Crick (@MichaelLCrick) December 10, 2014
That is really good news. In the age of Douglas Carswell, Diane James, Tim Akers and a multitude of others like them – serious people for a serious party – poor old Neil has simply too much baggage. Rightly or wrongly he will always be associated with brown envelopes and cash for questions and 1990s Tory Sleaze  and subsequent appearances on low level TV shows, describing himself as  "an object of professional curiosity" Perhaps he hoped UKIP, which he joined in 2011, would provide an opportunity for a political second coming.
On the surface he appeared to receive a welcome but, though he had aspirations to become a candidate for the Euros he failed to make the final cut. I heard him speak at the 2013 UKIP Conference where he was presented as the party's Campaign Director. He was pure unadulterated ham. The party was already on a high and all speakers, good or bad, got a good round of applause – except Neil. The clapping was polite, nothing more and I noticed that quite a few members kept their hands apart. Obviously they shared my  misgivings.
He was removed from his new role a few months later and appeared to be a fading star so the news that he was replacing Natasha Bolter at the South Basildon UKIP hustings was a nasty shock. However, by a strange coincidence (cough,cough,) on the very day of the hustings it seemed that Mr H received a letter from UKIP's beancounters asking some rather awkward questions about expense claims. He then turned up at the hustings, withdrew his candidacy and endorsed local UKIP councillor Kerry Smith.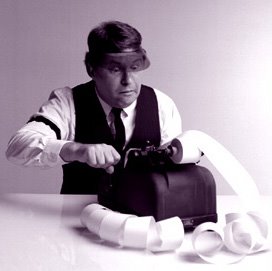 Sighs of relief all round….
With hindsight the candidate selection procedure for South Basildon showed up some flaws. Not much due diligence appears to have been done on Mrs Bolter, a Labour defector who joined UKIP only four months ago. Councillor Smith had been blocked from the hustings and although he didn't throw his toys out of the pram some local members were unsettled. Then the sudden appearance of Neil Hamilton, carpetbagger extraordinaire, threatened to turn the whole thing into a circus…..but, fortunately sanity prevailed.
I do have a sneaking admiration for Neil. He has taken quite a few kicks from fate (mostly as a result of his own actions) and remained chipper and self deprecating. His wife, Christine, is his tower of strength – a tough cookie and a tiger in defence of her man.
Now if Christine Hamilton took it into her mind to put herself forward as a candidate, well, that might be a different story…