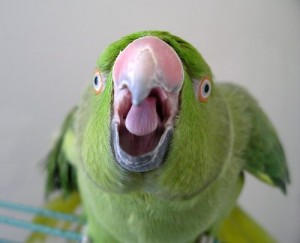 Listen to most of the political class and media pundits talking about UKIP and there are two dominant narratives
UKIP HAS PEAKED AND WILL FADE AWAY AT GE 2015
UKIP IS JUST A PROTEST VOTE
Hmmmmm…..
UKIP HAS PEAKED AND WILL FADE AWAY AT GE 2015
John Harris at The Guardian
supporting Ukip is essentially an act of defiance and a hostile media is one of the forces Ukip's most enthusiastic fans think they are resisting. Indeed, the place of the media in this story shows the rise of Ukip to be as much a cultural phenomenon as a political one.  Tellingly, a lot of Ukip supporters defiantly describe themselves as "English", a deep, complex identity that transcends the dry stuff of elections and voting behaviour. At its core is a latent anger about snobbery and the supposed sidelining of the white working class, and antipathy towards most things considered "politically correct", which can explode in response to stories and events that are said to fit that basic narrative. Ukip will not win all of the Westminster seats it is targeting, ……But make no mistake, Ukip's support now runs deep and wide, the public's faith in mainstream politics shows no signs of any revival and through 2015 and beyond, what Nigel Farage calls his "people's army" is hardly likely to go away.
UKIP IS JUST A PROTEST VOTE Tim Black at Spiked
And this is why UKIP's emergence is so potentially significant. The withdrawal of the party-political establishment from the public, its separation from the people it is meant to represent, has finally been seized upon. The emperor is wearing deeply unpopular clothes. Or to put it another way, UKIP is effectively confronting the political class with its own estrangement from vast swathes of British society. To those who have long been condescended to, whose views and lifestyles have been dismissed as backward or unhealthy, UKIP offers a voice. To those whose sense of dislocation amid so much politically championed social change have been ignored, UKIP offers a bulwark. And to those who have found little to vote for from the mainstream political melange, UKIP offers an opportunity. (It's no surprise that a survey of UKIP voters at last year's Eastleigh by-election revealed that over 20 per cent had not voted at previous General Elections.)
Fascinating….and what is strange is that both Harris and Black are left wing commentators. Strange that they can be a little more perceptive than the "experts" at supposedly right wing organs like the Telegraph, the Mail and Spectator…..but then they don't have to keep in with Tory HQ