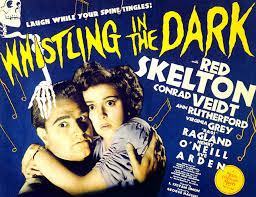 I must admit that when I heard that the Daily Telegraph was going to post a regular blog called UkipWatch by two political scientists, Robert Ford and Matthew Goodwin, my heart did sink. Academics are often characterised (not always unfairly) as left wing and the Telegraph has a history of being sniffy about UKIP.
I have been pleasantly surprised. Every piece so far published has been exceptionally fair. Ford and Goodman don't do a whitewash but they have treated the party and its members and supporters with respect and not as a fringe group of nutcases and loons.
If only more of their DT colleagues were as fair-minded. Two, Tim Stanley and Damian Thompson, never reluctant to throw cutting barbs at their selected targets, have both scribbled quite heavily laboured so-called "jokes" about UKIP and appeared very indignant and hurt when people responded in kind – proving, I suppose, that they can dish it out but can't take it hurled back at them.
A callow youth called Will Heaven (look at his picture) claimed that UKIP was imploding, a theme picked up by Benedict Brogan who, with several others, saw the Wythenshawe by election result ("UKIP fails to beat Labour")as a justification for Will Heaven's view that Cameron's masterly handling of the floods had gone down well with the public and undermined Nigel Farage – unfortunately polling appears to indicate that the Cameron Flood Mastery image remains just that, an insubstantial image only in the eyes of Westminster's political hacks desperate for 900 words to fill a column.
Ford and Goodman also shot the Heaven/Brogan Wythenshawe fox with some actual facts (as distinct from wishful thinking)
If anything, what is striking about the result is that Ukip saw a five-fold increase in their level of support despite these harsher local conditions. Think about it for a second. Despite a three week campaign. Despite a well-oiled and ruthlessly efficient Labour machine. Despite Farage's allegations of local intimidation and "nasty tactics" by Labour and the BNP. Despite never having had any local active presence in the seat. Despite a striking turnout figure of 28%, reflecting by-election apathy and the storms, which may well have further suppressed the Ukip vote further. Despite all of this, Ukip still rocked in to this Labour area, took almost 18 per cent of the vote, moved from fifth to second place and added more than 14 points to their share of the vote in 2010. It is not a spectacular success in the same tradition of other campaigns that we have witnessed over the past two years, but make no mistake – this is still a solid advance. In fact, this was Ukip's fourth best by-election result in their entire history.
But never fear. Another Telegraph big cheese, Iain Martin ("one of Britain's wisest and most learned political commentators") backs the Will Heaven line
Ukip looks as though it has hit a ceiling in terms of attracting support. Its attempts to eat into the Labour vote are, so far, misfiring. The party was also running third in a recent poll on the Euro elections, and the Tory claim that a vote for Farage is a vote for Miliband and a Europhile Labour government looks increasingly potent.
Indeed the biggest of all the Telegraph cheeses, Peter Oborne, sees this as all part of a Tory Cunning Plan
playing an expert game of expectations management, playing down its own chances and setting unfeasible targets for Ukip. This clever wheeze worked well at Wythenshawe, meaning that Ukip's strong showing looked like a minor disaster for Farage, while everybody overlooked the dreadful Tory performance. They are now trying to repeat this in the forthcoming European elections. With their political strategists at last firing on all cylinders, the signs are that the Tories might even get away with it.
Losing votes and coming third is a strategy?
Ford and Goodman, however, dashed a bucketful of cold water over the frenzied musings of Martin and Oborne
But then things are never quite as simple as they often appear in Westminster.
It may well be true that Farage and Co could improve their expectation management, as George Eaton has argued. The easy thing would have been to avoid making any prediction about the European elections and then look surprised at a first place finish, but Farage never follows the easy path. Yet there are good reasons why we should not read into current polls or the result of one by-election where – to be frank – Ukip did well to poll over 17 per cent and push the Conservatives into third.
They make several key points.
In the 2004 & 2009 Euro elections UKIP benefited from late surges in the polls.
Today UKIP is starting from a higher polling base than before – over several months a steady 12%
The party now has stronger local roots – hundreds of elected councillors and a flourishing branch level membership
UKIP now has a regular and substantial presence in the news cycle
What's the Telegraph up to? Is it acting as a conduit for Tory HQ? Who knows? But it's beginning to strike me that the paper and its mates at Central Office are whistling in the dark in the face of UKIP's growth.