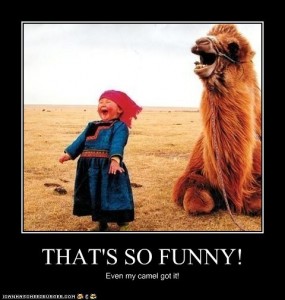 Seeing the significantly unamusing Marl Steel introduced on last week's HIGNFY as a "left wing comedian" was the last straw. OK so Hislop suddenly came on fire re Leveson/Press Control and there was a joke about Mehdi Hasan – but notice Steel and Merton didn't join in.
As Will Self has said the prospect of Merton and Hislop sounding off against bankers and assorted "fatcats"  is a bit rich when you consider they get paid several thousands of taxpayers money per programme and both must be raking in very generous six figure incomes (and using perfectly "legal" tax avoiding strategies).
Add  the regiment of left wing "comedians" who pop up on HIGNFY and scores of other panel shows and you have an overwhelming barrage of left groupthink moulded along Guardian/BBC lines bombarding us practically every evening.
So, time to pitch a new "concept" panel show to BBC/ITV/Ch4. Usual studio set up, long bench, MC in the middle, arselicking fawning audience laughing at every remark as if THEY ARE, LIKE, JUST THE FUNNIEST EVAH….
But, with a different panel..
MELANIE PHILLIPS
DOUGLAS MURRAY
DAVID STARKEY
DANIEL HANNAN
All chaired by NIGEL FARAGE…
It would be called MTL….Mock The Left…because the constant target would be the beloved icons of the left…Atheists, the EU, the UN, Barack Obama, Greenpeace, Hamas, Hollywood. Kirsty Wark etc. Points would be given for biggest Lie, the worst example of Hypocrisy and the most barefaced manifestation of Outrageous Outrage emanating from the North London chattering classes. A permanent feature of each show would be three balloons bearing the faces of Polly Toynbee, John Prescott and George Monbiot. Every week each balloon would be pricked to great cheers from the audience after a particularly pompous and self opinionated quote from the appropriate individual.
The show would end with a classic pseuds corner extract from the arts pages of The Guardian and the paper would then be burned and stuffed down a toilet to great cheers from the audience…
OK BBC/ITV/Ch4……I'm waiting for your call…..