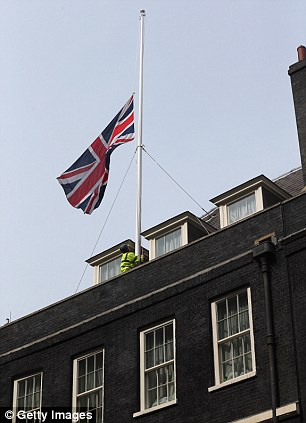 I was very active in my local Tory Party during the 70s. With strikes and terrorism and inflation and constant economic crises within the UK and the US retreating in the face of an apparently unstoppable tide of communism the times indeed were black.
When Mrs T stood for the leadership most of the suits on our local committee were very sniffy about her.
"We need a chap, not a housewife" said one pompous pin striped pontificator.
"Au contraire, my old son" I said "we need a housewife to vacuum up all the old farts like you and get this country going again"
And that is exactly what she did. By sheer strength of will she inspired us to get up off our knees and take pride in ourselves and our country. Forget all that left wing rubbish about her being hated by working class people. She won three elections on the run with clear majorities and you don't do that without working class votes. That's why the left, especially the chattering classes of the BBC and Guardian, hated her – she dared to defy their conventional wisdom and proved them wrong time and time again with the support of ordinary folk.
As a young teacher I watched Winton Churchill's state funeral with my students and they asked me why I had tears in my eyes. In a few days time I will be on the streets of London paying my final respects to one of the greatest leaders this or any other nation has ever had – and again there will be tears in my eyes.
God Bless You, Margaret Thatcher – the grocer's daughter….